Flexible OLEDs are unlocking a world of great new lighting applications. It is uniform, bendable, ultra-thin and transparent. Flexible OLED lighting brings fresh solutions and new design freedom to ever-present challenges and possibilities. For the last three years Europe's experts in OLEDs lighting have joined forces, combining expertise in science and technology with manufacturing scale up to create Lyteus.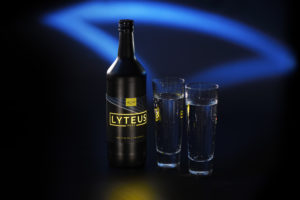 At LOPEC 2019, join the Lyteus workshop to listen to successful case studies from the field and hear expert views on the current technology landscape. The workshop will bring together partners from the whole supply chain, from end users and mass manufacturing to researchers technology scale up. Technology demonstrators will also be shown ranging from lighting samples, to integrated product prototypes.
You will hear from our partner emdedesign who will discuss the use of roll to roll OLEDs for luminaires, in and around the house. Demmel AG will offer insights into flexible OLEDs for automotive and how Lyteus helped them achieve their goal.
The workshop will be held on Thursday 21st March 2019 just outside the exhibition hall at LOPEC in room 4a at 2pm. The workshop will last for 1 hour.
There will be an opportunity to view our demonstrators from the project partners involved within the workshop.
To register for the workshop please click HERE. We look forward to seeing you there.